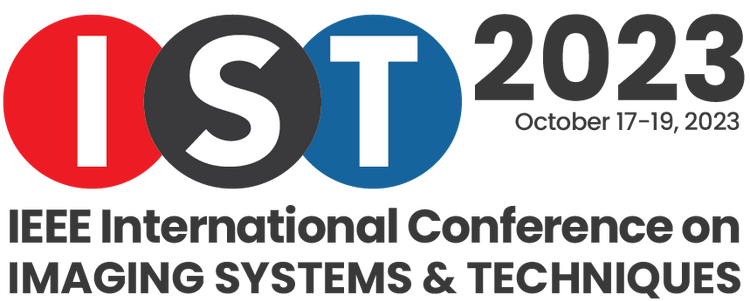 October 17-19, 2023
Copenhagen, Denmark
ABOUT IST 2023
This year, scientists and engineers from all over the world meet to explore the design principles, development and applications of new imaging technologies and computer visualization techniques. The use of machine learning and artificial intelligence to analyze and interpret imaging data is rapidly changing the global economy, experiencing an unparalleled integration of science and technology with artificial intelligence and big data; let us see this event as unique opportunity not only to exchange and disseminate knowledge but also bridge multidisciplinary areas like engineering and science with health science, robotics, quantum neuromorphic cognition, exploration of Space and Industry 4.0.; generating new knowledge while establishing global collaborative multidisciplinary opportunities, by tightening collaborations among industry, academia, and healthcare industry.

We would like to thank the TC-19 on Imaging Measurements and Systems Technical Committee, IEEE Instrumentation and Measurement Society, and the local Organizing Committee, the IST Organizing and Steering Committees, for their dedicated efforts towards the organization of the event. Special thanks Conference Catalysts, LLC, Administrators of the IST and the IEEE School of Imaging, for their outstanding and enthusiastic efforts to administrate and contribute to the success of these two major events.
Calling All Authors
We are cordially inviting you to join and honor with your presence the 2023 IEEE International Conference on Imaging Systems and Techniques (IST2023) and the IEEE International School on Imaging. This is a unique opportunity for the advancement of knowledge, I addition, it paves the way to generate exciting global collaborative opportunities among industry, academia, and healthcare professionals.
Technical Scope of IST 2023
Full Paper Submission Deadline

Notification of Acceptance
Sign up for the IST Mailing List!